Congressman Devin Nunes's Veteran's Aide in Visilia, CA receives CALMOAA Letter of Appreciation
Capt Neal Schneider, USMC from MOAA King Tulare Chapter presents the Certificate of Appreciation to Congressman Devin Nunes (California's 22nd District) Veterans Aide.  
By: Kevin LilleyMARCH 04, 2020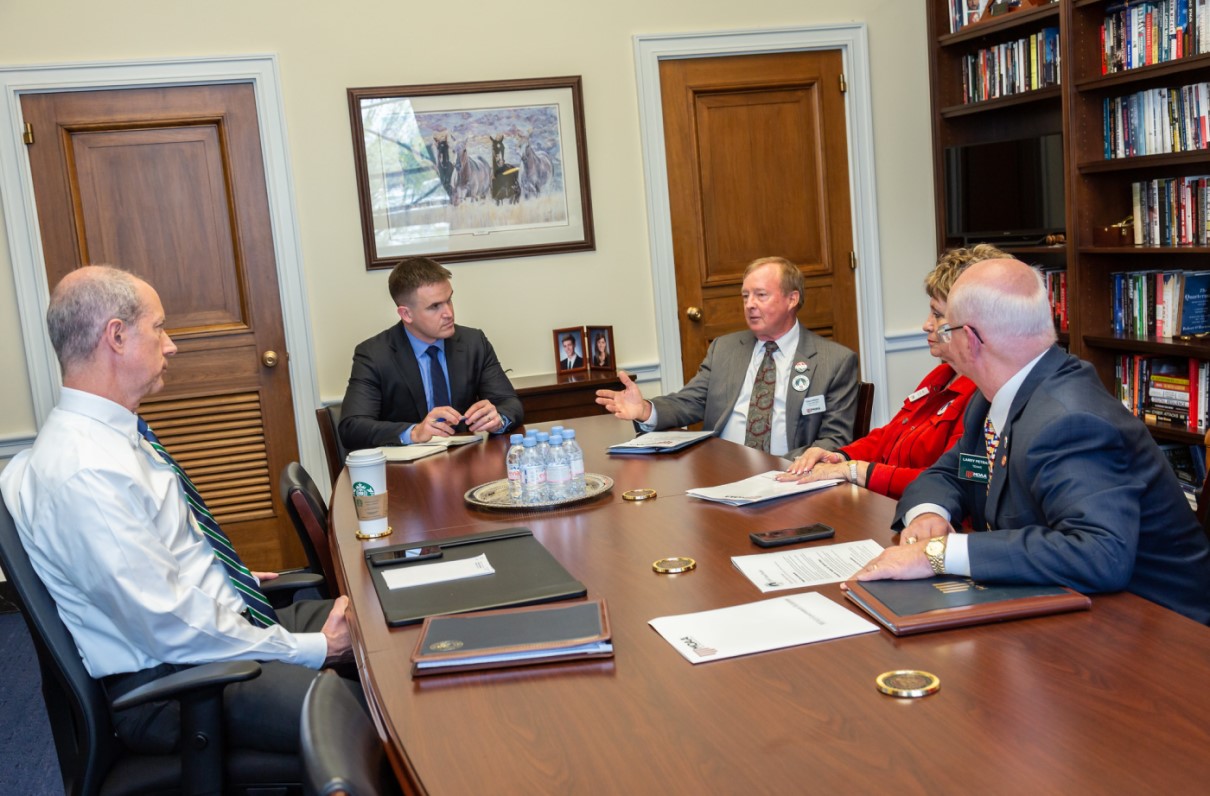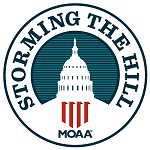 This article discusses a key part of MOAA's Storming the Hill 2020. For more, visit our Storming the Hill page. Not Storming? Show your support by writing to your representatives here.
MOAA members and staffers will Storm the Hill on March 25, continuing the fight for issues at the heart of MOAA's advocacy efforts while passing along a message of thanks for lawmakers who were part of historic efforts on behalf of the military community.
The signature event comes alongside MOAA's 2020 Council Presidents' Seminarand annual awards ceremony honoring legislators, congressional staffers, and others who've made a difference in the lives of veterans. Members from across the nation will take part in the year's signature advocacy effort.
[ARE YOU STORMING THE HILL? Check out MOAA's Stormer resources (login required)]
Here's more about this year's issues:
Control Copays to Protect Military Health Care. Beneficiaries seeking mental health treatment, physical or occupational therapy, or other conditions that require regular provider visits face mounting bills – some to the point where they've discontinued care. Other beneficiaries are faced with rising TRICARE pharmacy copays that far outpace the cost-of-living adjustment (COLA). In some cases, costs will more than double.
Stormers will help MOAA fight these increases, the effects of which will be worsened as retirees and others are transitioned out of military treatment facilities.
[ISSUE PAPER: Control Copays to Protect the Military Health Care Benefit]
Ensure Proper Pay and Benefits to Maintain the All-Volunteer Force. MOAA continues its push to ensure the annual military pay raise matches the Employment Cost Index (ECI), which this year calls for a 3% increase. But servicemembers' needs go far beyond their paychecks: Congress must keep faith with the force by protecting earned benefits for servicemembers past and present, and their families – an often-overlooked part of the retention equation.
[ISSUE PAPER: Preserving a Ready and Capable Force]
Stormers also will pass along a message of thanks from MOAA to legislators whose efforts as part of the FY 20 National Defense Authorization Act (NDAA) led to, among other achievements:
Approving a 3.1% military pay raise.
Repealing the Survivor Benefit Plan (SBP)-Dependency and Indemnity Compensation (DIC) offset, better known as the "Widows Tax."
Improving accountability for providers of privatized military housing, including the establishment of a Military Tenant Bill of Rights. Learn more about these issues here.
Requiring further study into DoD's plans to eliminate 18,000 medical billets.
Allowing servicemembers to file claims over alleged military medical malpractice, a change to the so-called "Feres Doctrine."
Storm From Home
Not taking the Hill on March 25? Send your representatives a MOAA-suggested message to show your support.
2020_storming_healthcare

2020_storming_recruiting-retention